Blog Published: November 2022
Meet Nate Metzler. He's a Residential EPC crew lead, licensed RW electrician, and a co-owner (as well as a professional disc golfer)! We enjoy being a company where people feel like they can be themselves, share their passions, and connect with others over things they love. And we're grateful for employees like Nate who make Namaste Solar so dynamic and fun!
How long have you been with Namaste Solar and why were you first interested in working here?
I'm going on 8 years at Namaste Solar. I first got interested in solar and renewable energy in college. I was fascinated by some courses that touched on solar as part of my construction management program. Rick Coen (also a co-owner here) is a long-time family friend, and he referred me to the company when I showed interest.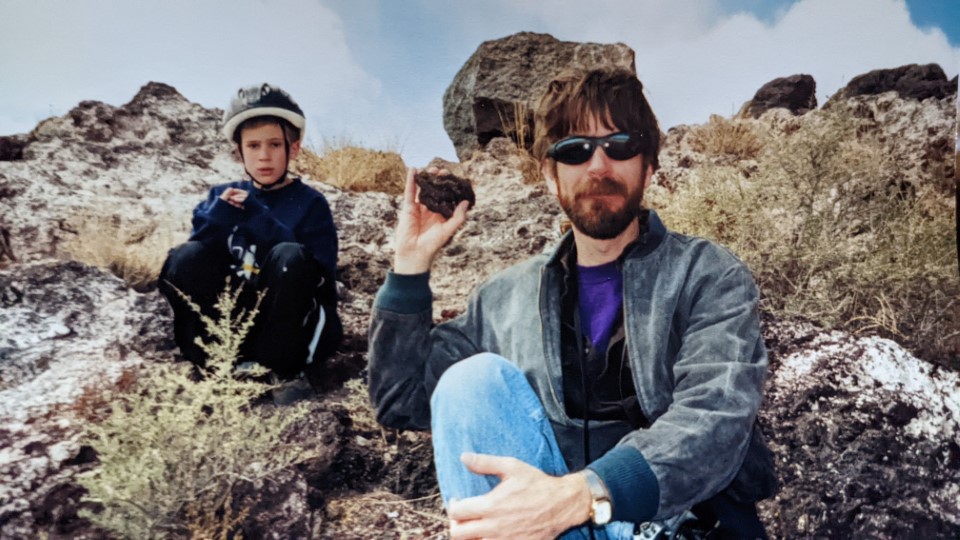 Nate (left) pictured with Rick (right)
What motivates you to wake up and go to work?
What motivates me to get up and install is the satisfaction of working hard and feeling productive. Getting systems installed for our customers pumps me up! I also look forward to the day with the crew when we are vibing well together. Having fun and getting things done!
What is something about your job that most people don't know about?
Residential retrofitting requires constant resourcefulness to make things work together. As much as PMs get things prepped for the job, it takes a high level of creative problem-solving to make our equipment integrate with the house.
What's been one of your proudest moments working here?
I feel the most pride for our company when customers tell me how much we stood out when they were looking at which company to go with. We often hear about their choice being made because of the good things they've heard of us.
What's the most unique part about working at Namaste Solar?
I feel unique when I explain to people that I am an actual co-owner of the company. I've never had such a feeling reinforcing my hard work in other jobs.
How has Namaste Solar helped you develop your skills and career? What kinds of training opportunities have you had here?
Throughout my years installing, I've become NABCEP certified, I've taken two years of the electrical program at IECRM, and I've become a licensed RW. Namaste Solar has supported me through all of this.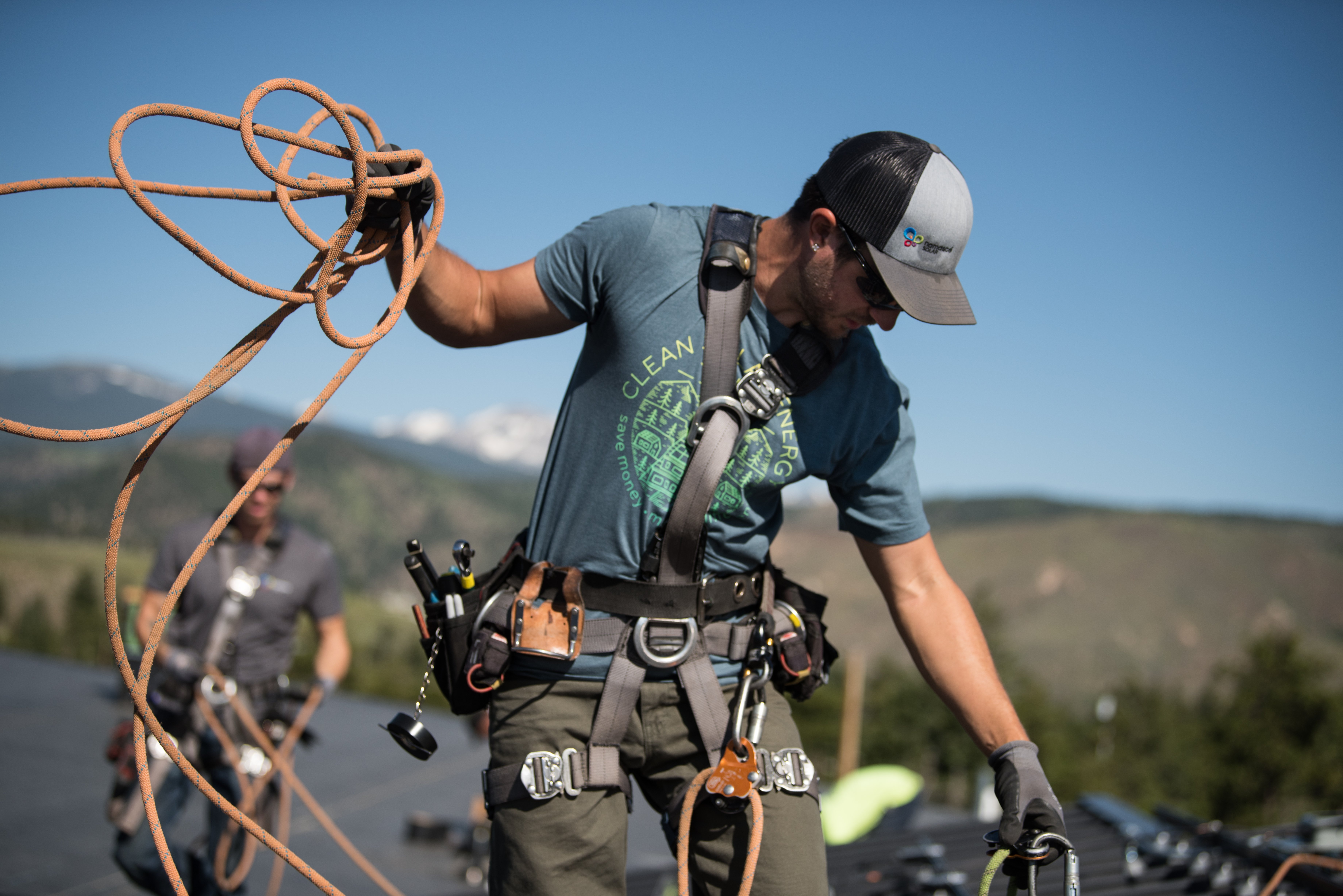 What advice would you give to recent new hires?
For new install hires, ask questions and learn as much as you can! Work hard and be patient. Prove yourself and positions and opportunities will open for you.
Where are you from?
I was born in New Mexico, moved to CO very young, and grew up in Greeley. I also lived in Greensboro, NC for two years after high school where I worked as an AmeriCorps member with Habitat for Humanity.
What do you like to do when you're not at work?
I love the classic cliché variety of outdoor activities Colorado offers; snowboarding, mountain biking, climbing, paddleboarding, and camping. Most people know my main passion is disc golf. I've been competitive in the pro division for a handful of years, playing well over 20 tournaments a season including some of the pro tour. I'm honored to have a huge sponsor this year, Dynamic Discs!
What is something most people don't know about you?
Outwardly, I have a big sense of humor and joke around a lot, but deep down, I have an immense kindness towards our environment and all living things.
If you could pick one superpower, what would it be?
I would want to have a superpower like Bullseye, where I can throw anything exactly where I want with pinpoint accuracy.
What is your favorite song/album/artist right now?
The artist is Le Matos, a French artist who does the soundtrack for Turbo Kid.
One of our core values is "Come as you are" and part of that is working to build a culture where people feel able to be their full selves at work. How have you experienced "come as you are" at Namaste Solar?
I have felt very comfortable and supported being who I fully am at Namaste Solar. There have been moments of difficulty over the years, but there's an overarching mutual understanding that we are only human, and we are growing together.
What parts of our mission do you most connect with?
From our actual mission statement, I identify most with propagating the responsible use of solar energy. The word responsible shows me that we care deeply about our customers, our region, and our world.
Recommended Reading: