Blog Published: May 2022
We're introducing you to the people that make up Namaste Solar one Solar Spotlight at a time! Meet Molly Williams, a co-owner of our cooperative, our Residential Operations Manager, and Namaste Solar board chair.
How long have you been with Namaste Solar and why were you first interested in working here?
I joined the company in June of 2016 as an installer on our residential team. I was attracted to Namaste Solar because I wanted to get into the solar business and Namaste Solar's business model and values were really attractive to me.
What motivates you to wake up and go to work?
I'm motivated by helping my team succeed. I work with amazing people and I love solar as a technology – there is so much to learn. I feel a sense of responsibility to support my team so that we can have the best impact on our customers, our company, and our employees.
What do you think the solar industry could do to bring in/retain more women?
Putting women in leadership roles is very important. It was important for me to see a path for myself in leadership. Having women in decision making roles, technical roles, hiring positions, management positions, and supporting women installers are all things we can do to encourage women to continue to grow in the solar field.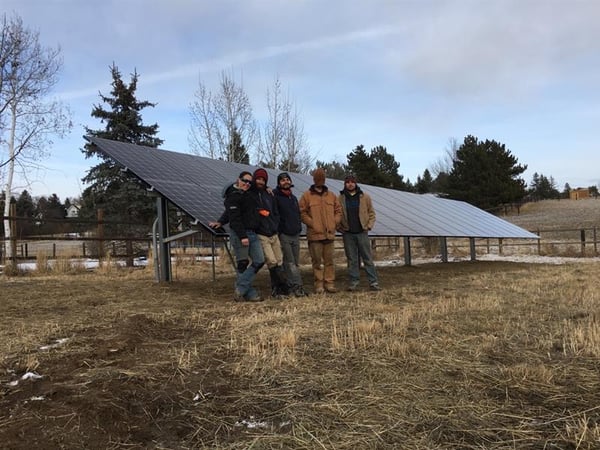 What has been one of your proudest moments working here?
I was definitely proud when I was an installer and able to build systems with my crew – that was incredibly gratifying; just being able to hang with the crew and know that I could do it.
As Residential Operations Manager, I feel a sense of accomplishment about our team's ability to change our internal structure and processes to get projects ready to install quicker. We did a lot of work behind the scenes to get more visibility and better handoffs between people. We effectively revamped our backend processes so that we are now in a position where we have tons of "ready to schedule" projects to pick from to keep our crews busy.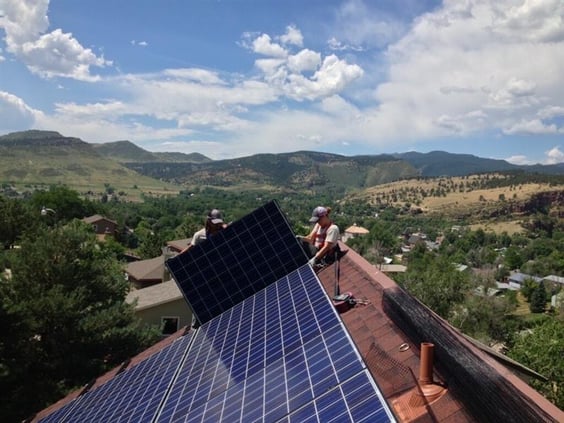 How has Namaste Solar helped you develop your skills and career?
I earned my North American Board of Certified Energy Practitioners (NABCEP) professional installer certification, completed two years of electrical trade school at Independent Electrical Contractors Association (IEC), and earned my Residential Wireman license (RW) since joining Namaste Solar. Additionally, I have a lot of autonomy in my role, which has enabled me to get better at being a manager and develop my own management skillset.
Having a seat on the board has also increased my knowledge and skills in business. Being a co-owner has given me exposure to the complexity of the business and the solar industry that has helped me grow professionally.
What advice would you give to recent new hires?
Explore candidacy (the first step toward becoming a co-owner at Namaste Solar) because you get to meet more people at the company and explore more aspects of the business. That is great for professional growth and making the work environment more enriching.
Where are you from and why did you move to CO?
I'm from western Massachusetts and I moved to Colorado to get into the solar business and to be close to the mountains. I wanted to live in Colorado ever since I was 16 and did an adventure camp called Deer Hill Expeditions. We did minimal impact camping in the Rocky Mountains and four corners region, and I fell in love with the area. Plus, there's 300 days of sun here so it's a really good place for solar as well.
What do you like to do when you're not at work?
I like to go for hikes, hang out with my dog, Pluto, do family stuff with my hubby and two stepsons, snowboard, cook, and watch dark and dramatic TV series. I am currently rewatching Ozark.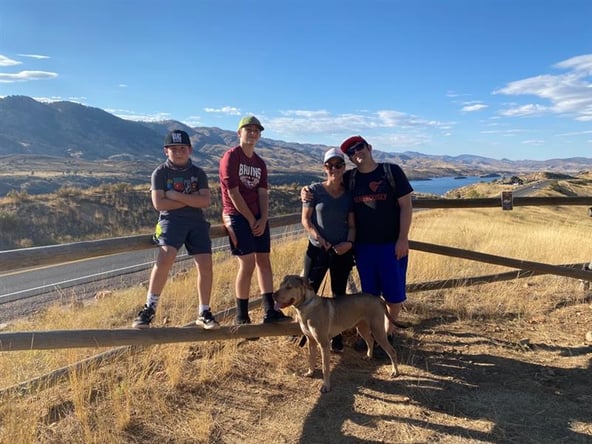 What is something most people don't know about you?
I have a master's degree in environmental policy. I also like to climb trees.
Where would you go on your dream vacation?
I think I would go to Mexico. I really want to go to Oaxaca for the food. Or somewhere in Mexico that has good food and good beaches. I am open to suggestions!