Blog Published: August 2022
We're excited to introduce Surendra Thapa, co-owner and Residential Procurement Inventory and Warehouse Manager, and one of the first employees of Namaste Solar! He has been working at Namaste Solar for over 17 years and in the energy industry for over 27 years. He wears many hats at the company and has been an integral part of our success from the beginning. We wouldn't be the same without him!
How did you first connect with Blake (co-founder of Namaste Solar) and when did you start working here?
I connected with Blake through my previous company, Lotus Energy (a solar company in Nepal). Blake came to Nepal in 2001, and I met him when he was volunteering with Lotus. I moved to the U.S. in 2004 and worked other jobs, and then Blake decided to open Namaste Solar in 2005. By 2006 I became a full-time employee at Namaste Solar.
What motivates you to get up and go to work?
What motivates me to wake up and go to work is the thought of my co-workers relying on me to come to work and be at my best and to be a leader; to be able to bring renewable energy to more homes; and to be able to support my family.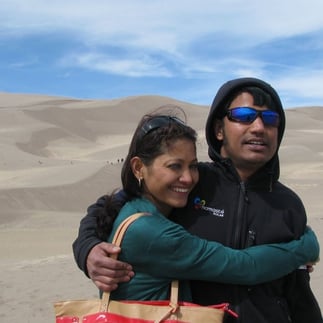 What is something about your job that most people don't know about?
Because I wear many hats, it's hard for people to know what I do. Being a Residential Procurement Inventory & Warehouse Manager involves more than just buying parts. I have to be able to communicate with our vendors and maintain a good relationship with them, be able to bargain the price of parts, help the finance team with invoicing payments, and prepare the materials for project managers and their crews. Teamwork means everyone's success, it allows us to be the best for the company, and shows the world what we can do.
What has been one of your proudest moments working here?
My proudest moment working at Namaste Solar is being invited in 2009 to the Denver's Nature and Science Museum to explain how our solar energy worked with the grid to President Barack Obama and then shaking his hand. (Read more about when Namaste Solar was on stage with President Obama.)
Also, coming to another country where English is my second language, but I know a lot of technical information and am able to share that with others.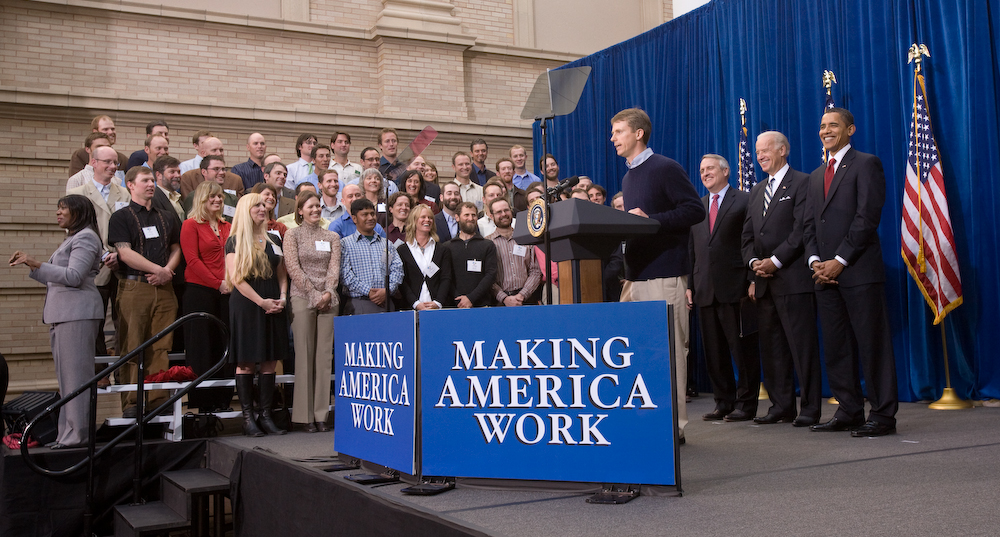 What advice would you give to recent new hires?
My advice to recent new hires is to always ask questions and to learn from your peers. Also, to know that mistakes happen, and it should not be seen as something negative but as something you can learn from. Nobody comes in 100% perfect when they start new work. Mistakes happen and we learn how to improve.
What do you like to do when you're not at work?
I like to hike or do some kind of activity outdoors with family or friends. My favorite hike is Mt. Sanitas.
What is something most people don't know about you?
I enjoy watching sports – football, soccer, basketball, and I like listening to classical music.
If you could pick one superpower, what would it be?
Super strength. I would want to save the world or save people no matter what power I had. We need to help each other.
One of our core values is "come as you are" and part of that is working to build a culture where people feel able to be their full selves at work. How have you experienced "come as you are" at Namaste Solar?
How I experienced "Come as you are" at Namaste Solar is if I want to voice my opinion on something, I don't feel like I will be judged
How do you think diversity help Namaste Solar succeed?
Diversity helps Namaste Solar succeed by allowing Namaste to have people that come from different backgrounds, different experience levels, and different perspectives to all come together to improve and better Namaste.