Blog Published: December 2022
Introducing Keona! He's a BNC installer that has been with the company for about a year and a half. He found Namaste Solar while looking for electrical apprenticeships and has become a big fan and advocate of the solar industry. We love seeing how passionate Namastaliens are about what they do, and it's an honor to showcase those passions through our blog spotlights!
Why were you first interested in working at Namaste Solar?
I am a very environmentally friendly person. I believe in saving energy, and I see how solar is a part of that. I never thought that I would be working in the solar industry, but I was looking for electrical apprenticeships. I didn't realize how in depth the connection is between electrical work and solar, but the more I looked at it the more I saw how cool jobs in the solar field were so I decided to apply for a job at Namaste Solar.
What motivates you to wake up and go to work?
To be honest with you, numbers. When I first started working at Namaste Solar, I counted every single house that I was working on until I lost count. It's somewhere around 300-500 installs that I've worked on, and I just love it. I'm on a house right now that is on top of a hill so I can see a lot of the houses that we've worked on, and it's so impressive to see all of the work that my team has done over the past year.

What is something about your job that most people don't know about?
When some people hear that you're a solar installer they think it must be simple work. I'm like no actually it's super in depth, super technical, and you really have to work hard. People think it has nothing to do with the electrical field but it totally does. I'm still learning so much not just about solar technology but also about electrical work.
What's been one of your proudest moments working here?
I think moving up in my career. My goal is to stay in the solar industry for the rest of my life, and I like how much solar can impact people's lives. I want to advocate for solar technologies, keeping the earth green, and moving in that direction.
What's the most unique part about working at Namaste Solar?
I think it's the teamwork. The team experience is exceptional. To be able to continue working with a team and get to a point where you are joking around and they feel more like family than co-workers. I felt a part of the team immediately at Namaste Solar. At other places where I have worked, I felt awkward or doubted myself and thought because I'm deaf that they might look down on me. But never once at Namaste Solar have I felt inadequate or insecure, and it has been a relief to be around people and at a place where I feel completely a part of the team.
---

"It has been a relief to be around people and at a place where I feel completely a part of the team."

---
How has Namaste Solar helped you develop your skills and career?
It has definitely helped me to determine what I want to be in the solar industry. I never really thought about becoming an electrical engineer, but Namaste Solar provides a lot of aspects of education and technology. I have opportunities like becoming a manager here. I already have a lot of ideas that I'm able to talk about with my boss and team, and they are so open to saying yes that it let's get you what you need.
What advice would you give to recent new hires?
I tell my friends to always be yourself. Don't let anyone out there try to get in the way of your plans.
Where are you from? Why did you move to CO?
I was born in Vancouver Washington, and when I was 8 years old, we moved here to Colorado because my dad said let's go. I don't really know exactly why.
What do you like to do when you're not at work?
I like to get outdoors – go hiking, I just went to Bishop's Castle. I enjoy camping and hunting and now that it is getting to wintertime I like to stay home and watch Netflix or chill with my family.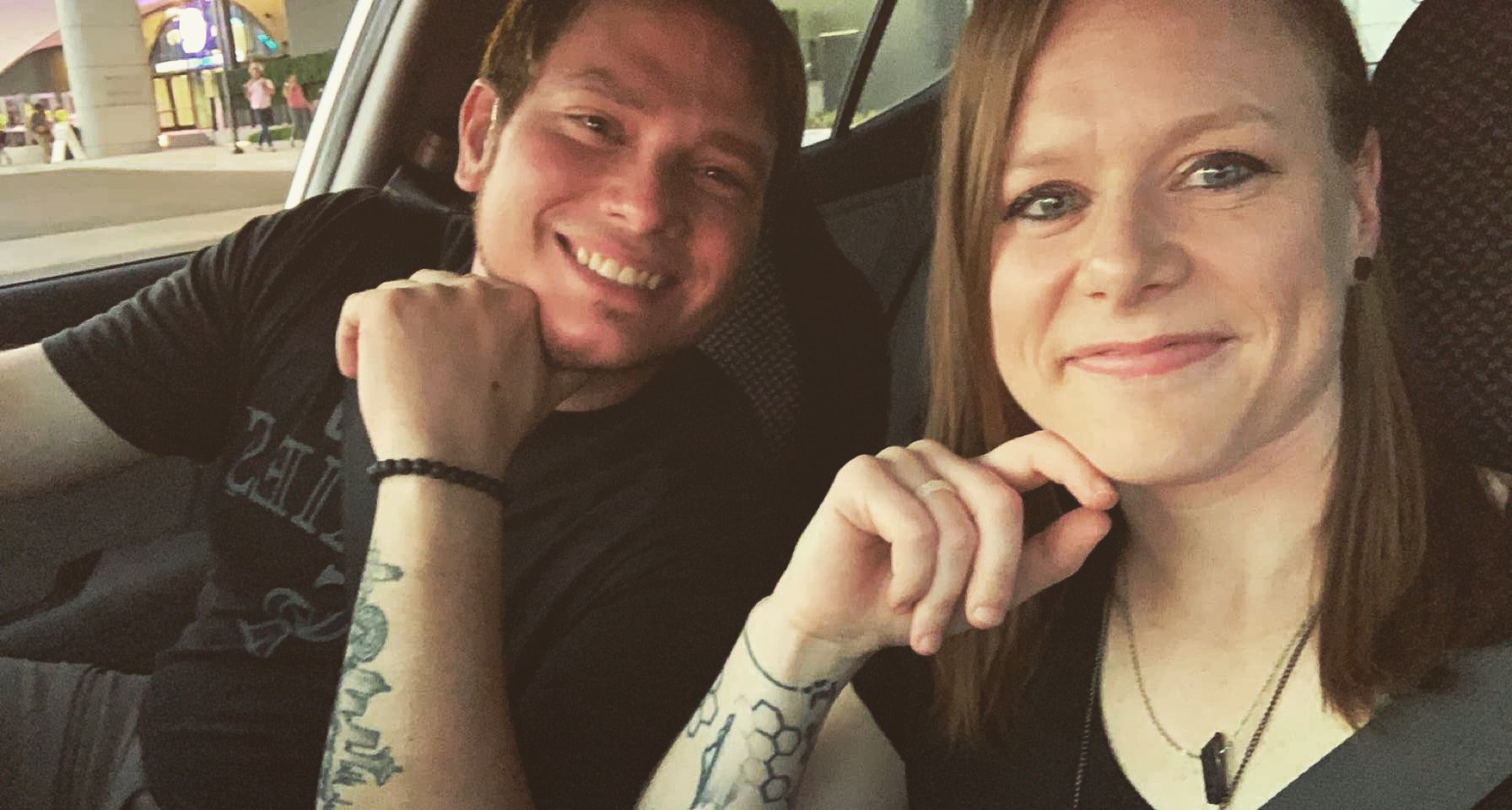 What is something that makes you unique?
Part of it is being deaf. It's a sixth sense. I feel like being deaf gives me a more heightened sense of visual acuity and awareness than most hearing people have. Plus, I tend to get less distracted by auditory distractions.
Also, something most people don't know about me is that I was the head coach for a high school football team at Colorado School for the Deaf and Blind a couple of years ago.
What is your favorite song/album/artist right now?
To be honest one of my favorite songs is Little Victories. The artist is Sean Forbes.
One of our core values is "Come as you are" and part of that is working to build a culture where people feel able to be their full selves at work. How have you experienced "come as you are" at Namaste Solar?
I feel like I fit in because they do accept a huge diversity of people and I think being deaf culturally it's a big deal for us to be made to feel like I am the face of deaf people. I've struggled with discrimination and being sidelined or marginalized so much because of my disability or not fitting in with people around me and I've felt I have to prove myself or prove them wrong. But Namaste Solar is different. Here, I am a part of this big company that is a major player in the industry, but they care about me as an individual – they want me to succeed individually. I've told other deaf people to come here because they really are welcome. The opportunities here for me as a deaf person are really awesome. There is no limit to how far I can go.
---

"Namaste Solar is different. Here, I am a part of this big company that is a major player in the industry, but they care about me as an individual – they want me to succeed individually. I've told other deaf people to come here because they really are welcome. The opportunities here for me as a deaf person are really awesome. There is no limit to how far I can go."

---
Recommended Reading