Blog Published: November 2022
For the past few years, we've put together a gift-buying guide to make the holidays a little less stressful for you. This year we have a list of women and LGBTQ+ owned businesses with a variety of gifts so your entire list is covered.
There's power in our dollars and one way we can make a difference in our communities is by making conscious consumer decisions. We hope our gift buying guides encourage you to support inclusivity, equity, and diversity each and every holiday season.
For the Outdoorsy Type
Wild Rye: For all the outdoor lovers – find anything from clothing to accessories for their outdoor adventures.
Kulie Bike Bags: Handlebar bags, saddle bags, trunk bags, kid's bags. Kulie has a bag for everyone. Help your favorite cyclist ride in style this holiday season.
Wallaroo Hat Company: grab a gift card to Wallaroo Hats for your friend that loves being out in the sun but doesn't always remember their sunscreen.
OUTspokin': This is an LGBTQ+ cycling group in Colorado. According to their website, most of their riders identify as LGBTQ+ but the team also includes supportive friends and family of the LGBTQ community. Abilities range from beginners to seasoned cyclists. The first ride is free, but you can gift a $35 yearly subscription to the bicyclist in your life.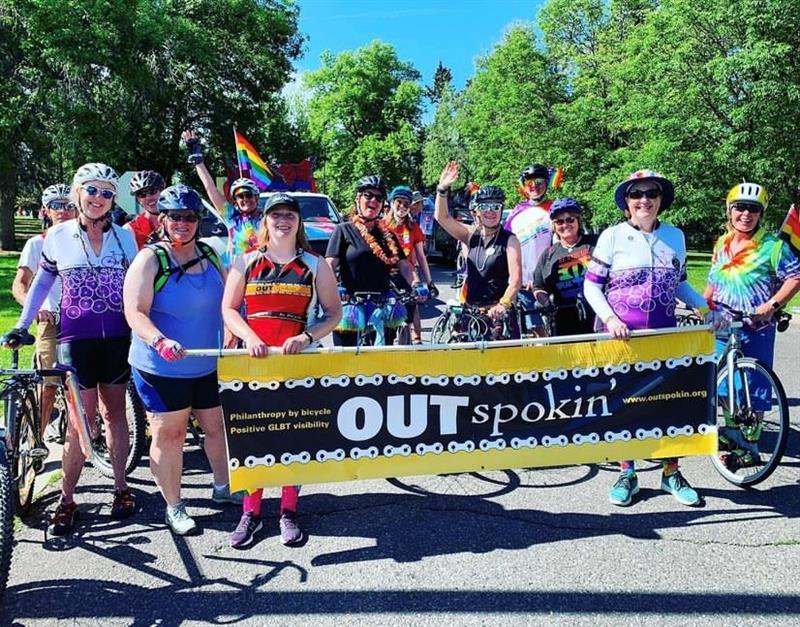 For the Arts & Culture
Loyalty Bookstore: This bookstore is membership based and includes the option of a Leap of Faith Subscription Box. Leap of Faith is a quarterly box that comes with one book by a BIPOC, Queer, Disabled, or otherwise marginalized writer that is emerging in the publishing world PLUS fun goodies to go along with the book.
Denver Choruses: Buy tickets for a night out at Denver's oldest and largest LGBTQ+ arts organization that is building community through music.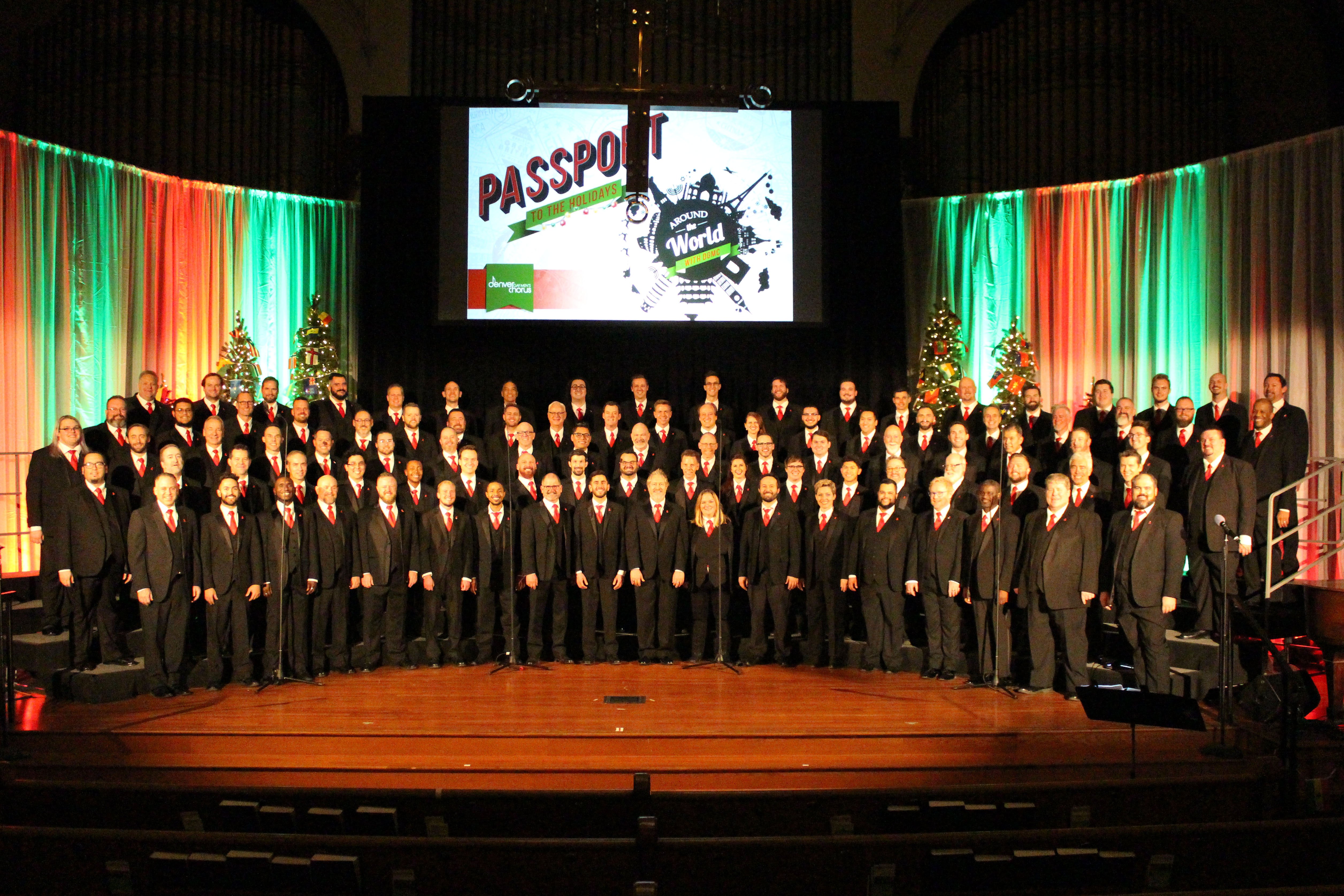 For the Foodie
Food Lab: What better bonding opportunity is there than a cooking class? Food Lab is in Boulder so you can go in person or check out their online recipes for an at-home cooking class. They even have fun kids workshops or will host a cooking birthday party.
Aloy Thai: It's a Boulder-based restaurant owned by two sisters and their mother. Grab a gift certificate or take a special someone out for a lovely dinner of Thai cuisine
Make it Vegan Denver: This one is for the vegan foodie that doesn't love meal prepping. Make it Vegan will do it for you! Or you can also order something yummy off their daily menu.
For All of the Holiday Desserts
Havenly Baked: Being gluten free can be tough around the holidays, but Havenly Baked is here to save the day! Give your friend with dietary restrictions a gift card, fresh baked bread, or an assortment of pastries to enjoy. Order online or find their goodies across the Front Range.
Bubby Goobers: Baked goods made in Denver, Bubby Goobers is owned by a wife and wife team. They specialize in pies and aim to create an unforgettable dessert experience.
Third Culture Bakery: It's the home of the original mochi muffin (and they ship nationwide) – need we say more?!
The Pie Queen: Homemade pies baked and delivered in Denver by drag queen and pastry chef Chocolatina Q Dessert!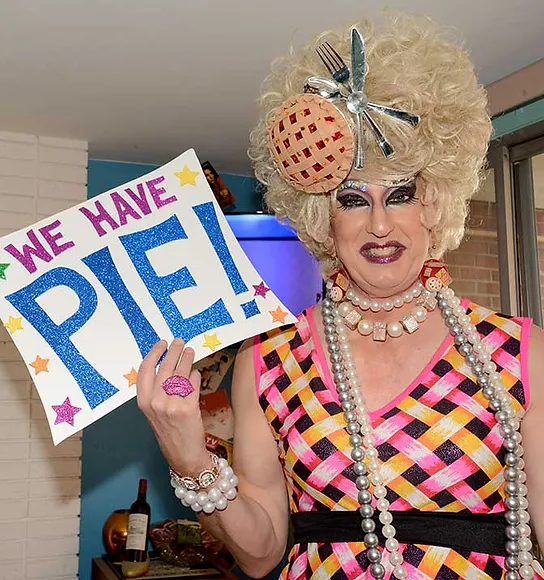 For the Night Out on the Town
Lady Justice Brewing: Grab some drinks and vibes in Aurora, and then snag some merch or beer on your way out for friends to unwrap.
Mozarts Denver: This option is for the friends that love experiences and putting themselves out there. Let all your holiday excitement (or jitters) out at karaoke on Thursday or Sunday at the neighborhood bar in Mayfair.
Rita's Law: Plan a trip to Denver for cocktails, coffee, conversations, and community – what more could you ask for? Rita's Law is in the Five Points neighborhood of Denver, and they describe themselves as, "three steps up from a dive bar with a community feel."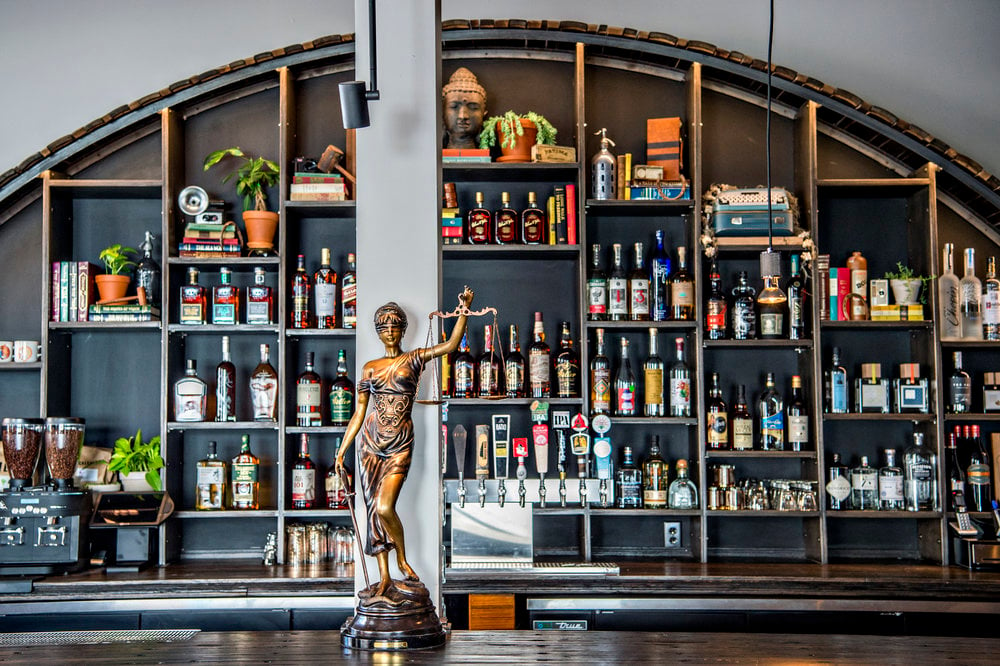 Bootleg Betty: Is there a cocktail fan in your life? Grab a gift card to Bootleg Betty and let them go wild on all the fresh mixers and crafted cocktail recipes. Then plan a cocktail night and mix up some fun drinks together.
Montanya Rum: A Colorado distillery and a certified B Corp that is on a mission to be a sustainable company and a force for good. Montanya Distillers ships rum to 44 states and 7 countries, but they have a tasting room right in Crested Butte, CO. Visit the tasting room or ship yourself some rum along with their Little Book of Cocktails to mix up your own drinks.
For the Person That Needs a Little TLC
Melt: Who doesn't love a self-care package? Melt has all the ingredients to make the perfect one with soaps, lotions, candles, and more.
Moon Dance Botanicals: A Denver company offering handcrafted products with natural ingredients. Shop facial products, aromatherapy, lotions + soaps, and more. Or sign up to take a friend to one of their many classes and events.
For the Stocking Stuffers
Equator Coffee: Grab some coffee from a company focused on quality, sustainability, and social responsibility.
Queer Candle Co.: Make their stocking and the house smell great with some new candles.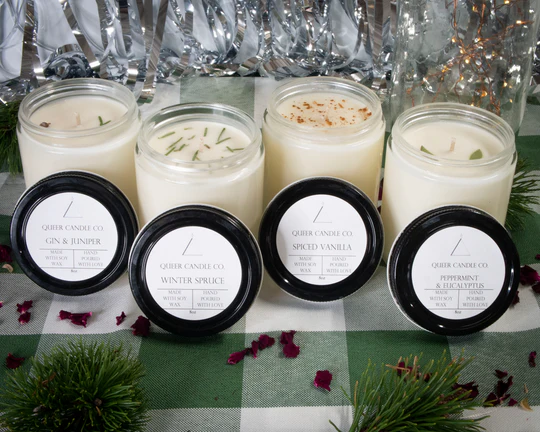 Bonus: Make Gifting a Little Easier This Year
Simple Switch: This is an online marketplace for ethical and impactful shopping. You can search based on impact areas, including filtering products from women and BIPOC owned businesses! There are options ranging from jewelry, kitchen utensils, wallets, cups, coffees & teas, and so much more!
Colorado Crafted: Not sure what to get someone? Colorado Crafted will put a gift box together for you filled with goodies from local small businesses!
Check Out Our Gift Guides from Years Past