Starting October 1st, 2018, Fort Collins Utilities will transition to a different rate structure than what they currently offer. Instead of paying the same amount of money for all of the energy that you use, you will now pay different rates of energy depending on what time of day you use that energy. This rate will be called the Time of Use rate. The amount you pay for your energy will change depending on the time of day, the day of the week and the season. Fort Collins Utilities is transitioning to this rate in order to charge customers what Fort Collins Utilities believes is the correct price of energy, as the cost to provide energy at different times of the day varies.
You can save money by moving your energy usage away from the hours of 2-7pm during weekdays, also known as the "peak" times. These rates change based on the seasons. Weekends and holidays have a lower rate of energy. Although we do not have enough data to say for sure, the Time of Use rate is normally a good thing for solar customers. Your solar system will be producing the most energy during the peak hours, so it can offset the more expensive energy that you may use during those peak hours. For this reason, we have heard from a number of our customers that they see their utility bills decrease on a Time of Use rate.
This helpful chart shows the rates that Fort Collins Utilities will be charging at different times of day, different days of the week, and different seasons.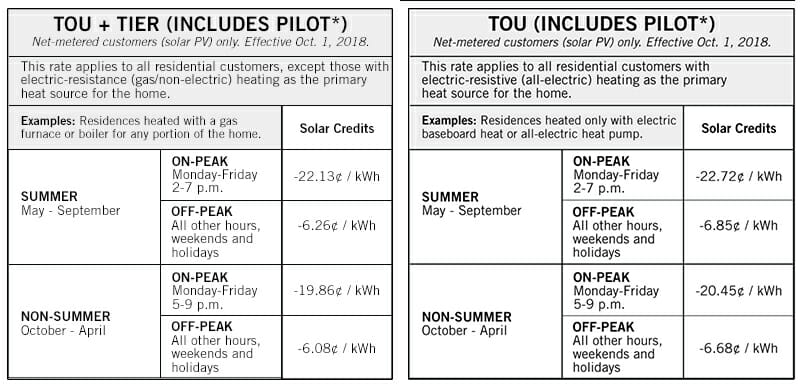 The Fort Collins Utilities website helps explain the rate a bit more, and the Utilities can be reached with questions about this change at 970.221.6700.
For information on how to find your usage or contact information for Namaste Solar's utility coordinator, click here.
---

Get expert, honest answers to the top questions you need to ask when considering solar for your home.
Do you want to see how much you could save by going solar?
Contact our team of solar experts to request a free quote.